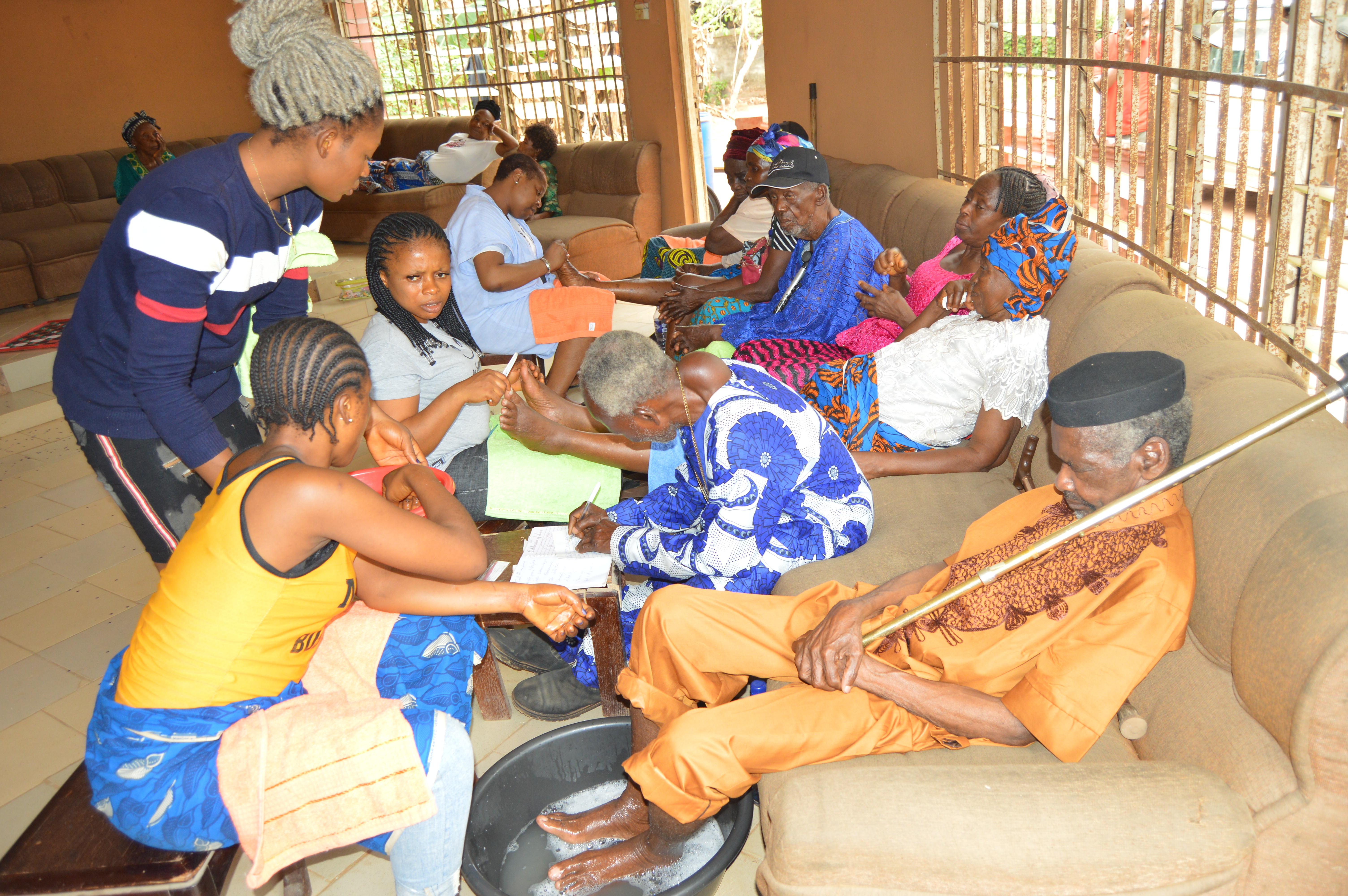 Press release
On March 07 and 08, Nchekwa Oha Advocacy Foundation in collaboration with power to choose , Nini social care and ACE Professionals in Social Care sponsored the 2020 international women's day celebration.
The events were about elderly care which took the form of socialising with the elderly people (above 70 years). The elderly people were engaged with board games and cards as well as pedicure with foot massage. Meals and drinks were served.
Nchekwa Oha Advocacy Foundation used the opportunity to seek the views of elderly people in relation to their needs. Key findings:
All the attendees to both events echoed the following;
1. Isolation – they shared that they have limited engagement with people as many of them struggle to walk. They depend heavily on younger loved ones who equally has work commitments and young families to attend to.
2. Feeding – they shared that they struggle to cook good meals as they are unable to use the firewood or blind hence they wait till friends and loved ones are able to give food.
3. Self Care – they share that they struggle to give themselves a good bath or look after their feet as good as it is expected.
4. Pension – many of retired civil servants raised the issue of the government holding their pension. They shared that they are unable to travel far hence will welcome advocacy support to retrieve their pension held by government. A 95 year old man who is blind and hard to hear shared that government is owing his 103 months pension. Nchekwa Oha Advocacy Foundation agreed to follow this up as a matter of urgency.
The event of the 7th March 2020 happened in Awo-Idemili where Mr Awaka offered his Obi for the event. The elderly people here shared that they want the services provided to remain a regular activity. This was a welcome development for the organisation hence a monthly date was agreed – last Saturday of each month. Agreed that health information will be shared regularly by a trained nurse while pedicure will be provided however discussions around home care support is being discussed. This will allow personal care to be offered to the elderly in their own homes.
While the event of the 8th March 2020 was held at the palace of HRM Rick ACHOLONU (ISHIOBIUKWU GEDEGWUM ANCIENT KINGDM). It was attended by a number of other traditional rulers who immediately shared their desire for their communities to be considered. The event was opened by the bishop MostReverendGregory Obinna Ochiagha, (Bishop-emeritus)

In the course of the discussion Ms Megan Clement enlightened the elderly on methods of hygiene needed to prevent the spread of corona virus as well holding discussions around diabetes care.
Both events ended well with firm requests from all that they need the services at least monthly.